About our pins
vindelriverfishing.se has three different pins that we send out to the guests who catch big fish. Golden grayling is awarded for grayling that are 55 cm or longer. Silver trout applies to fish of 75-79 cm and Gold trout is awarded for trout that are at least 80 cm.
To get a pin, you must report your fish with a picture before September 20th. You must also update your account with a valid mailing address. If the requirements are not met, there will also be no pin. The rules are strict but fair, no exceptions are made.
With the report and address in place, one or more pins will arrive in your mailbox at the turn of the month September-October. vindelriverfishing.se covers all costs so you just need to sit back and take it easy.
If you have reported fish in previous years where you did not enter an address or picture, you have the chance to get pins anyway. Update afterwards with missing information and you will be approved. These fish are not visible on this page but they will get your pins by mail and you will appear in the statistics when your pins are sent.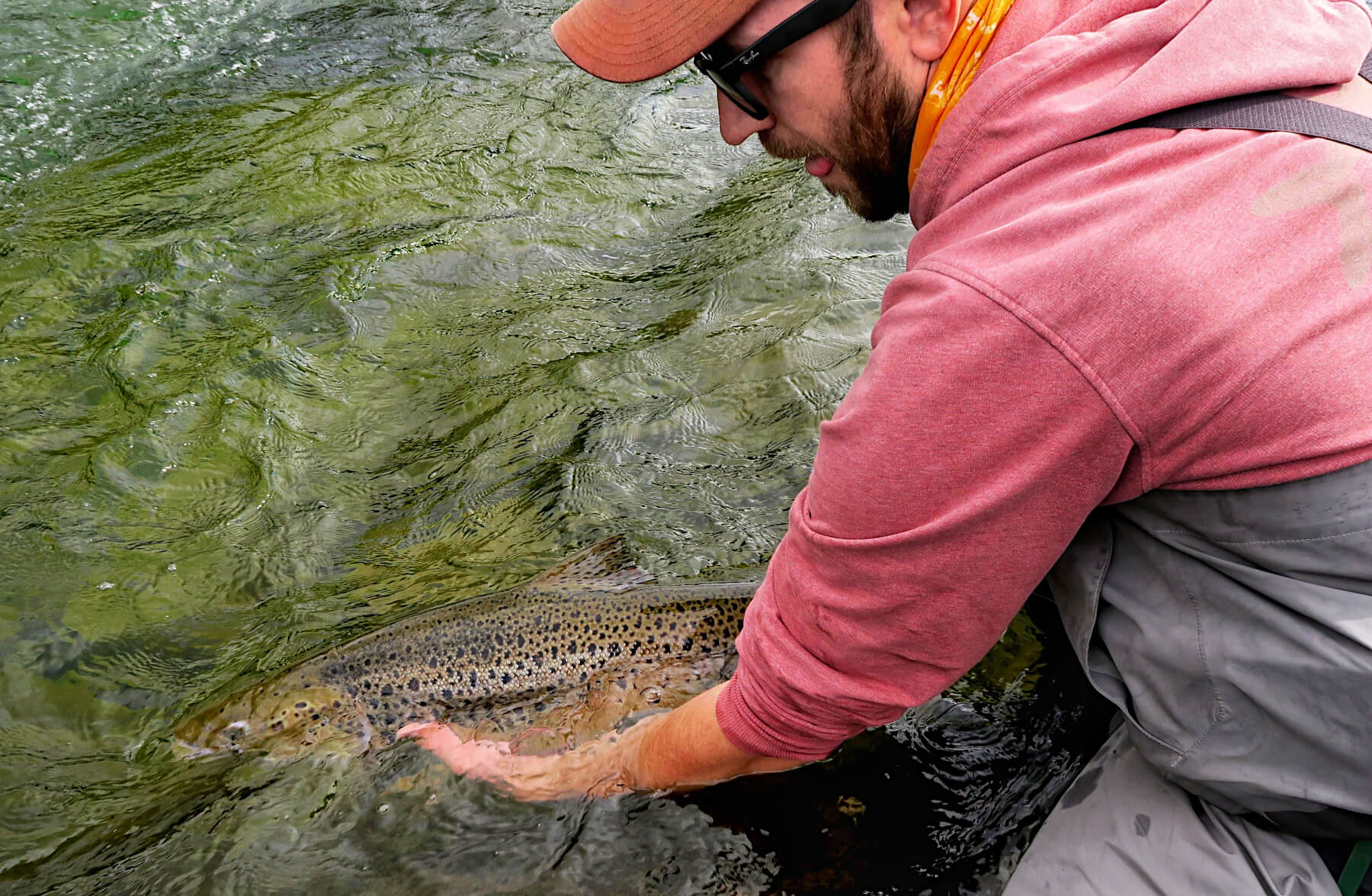 Lars Thorsen with a beautiful Silver trout of 77 cm caught on Järnforsen
Pins 2023 (And late reports from 2022)
Gold trout
No reports for Gold trout


Silver trout
No reports for Silver trout


Gold grayling
No reports for Gold grayling


Legend
or just 'View' = report not processed

Picture missing

Address missing

Approved for pin

Do you miss your pin?
2021 pins are sent out during the Christmas holiday. If you did not update with your address or attached a picture in time, you will not receive any pins in your mailbox either. However, you can update with your address/picture at any time and you will be included in next year's mailing.


Pins 2018-2023